Hardwood is one of the most popular flooring materials due to its timeless beauty and durability. Hardwood flooring is constructed out of wood blocks that have been cut from a variety of trees. The tree must first be chopped into logs, and then the logs must be cut into boards.
With so many options on the market, how can you choose the Best Hardwood Flooring for Your Beach House? To help you out in this regard, I am listing below the most commonly used hardwood flooring types. But before we get into deep information about types of hardwood let's consider a bit about hardwood flooring tree species.
The wood can then be processed into solid wood flooring, engineered wood flooring, or acrylic soaked wood flooring by the floor maker. Hardwood flooring comes in a variety of styles. Oak, tigerwood, amend, walnut, walnut, teak, European white oak, bamboo, maple, acacia, ash, walnut, cherry, mahogany, Brazil Cherry, and birch are some typical hardwood flooring kinds.
Best Hardwood Flooring for Your Beach House | Different Tree Species
Hardwoods commonly used in floor installations globally fall into two categories. That is residential hardwood flooring varieties and commercial varieties of hardwood flooring. Some residential wood species include walnut, ash, birch, American cherry, maple, and red oak. Although exotic tree species are large, such as Brazilian cherry, bamboo, tigerwood, etc.,
When evaluating hardwood flooring options, each species has its advantages and disadvantages. Species have a unique cellular structure, which makes them have different physical properties. And although they are all wooden floors, the quality varies.
In addition, the texture pattern, color, and hardness of residential and commercial hardwoods are different. Moving on with this article, we'll discuss the Best Hardwood Flooring for Your Beach House. Let's get started with an interesting discussion about the different residential and commercial wood species.
1. Oak Hardwood Flooring
The most common wood is oak. Because it is a practical outlook, it may be found in the majority of high-class beach houses. Oak is a long-lasting and inexpensive wood flooring option. Oak also offers greater aesthetic benefits than walnut since wood can be stained in a variety of hues, including dark, medium, and light.
Its dense texture hides dents and scratches better than other varieties of hardwood, making it ideal for families with pets and children. Most significantly, it conceals stains better than conventional hardwood floors. White oak and red oak are the two varieties of oak used for flooring.
Although red oak has a pink undertone, red oak and white oak are called for the color of the bark rather than the color of the wood. Red oak's natural and stained colors are difficult to describe. It is named red oak because of its light pink, red, and cream hues. It is more common than white oak and the most popular Bamboo flooring option since it does not erase stains, allowing for a larger range of color options. You may also modify the appearance in the future if you want to.
2. Hickory Hardwood Flooring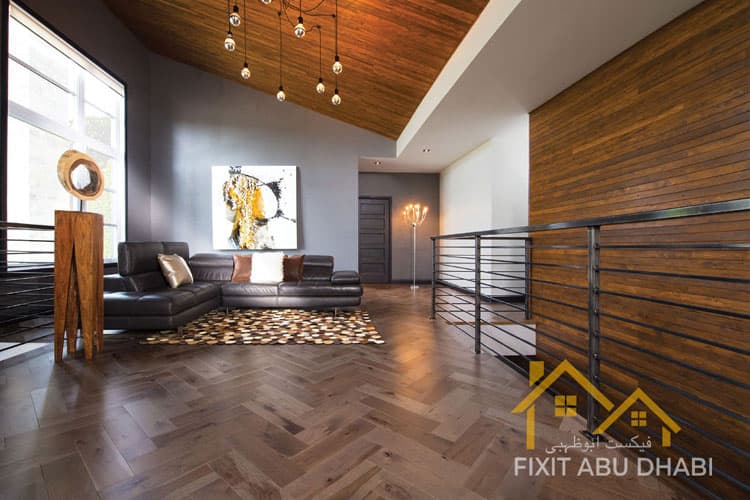 Hickory is the hardest commercially available wood flooring variety, with a classy outlook It is also called walnut. In the past, walnut wood was a popular choice for flooring, but it has been replaced by red oak. Hickory has become very popular in the manufacture of synthetic wood.
Using walnut wood produces a beautiful rustic look, which is why it is still a popular choice for flooring. It is cream to medium brown. It is indeed the Best Hardwood Flooring for Your Beach House. People love having this hickory flooring in their beach houses offering a perfect look to their space.
3. Maple Hardwood Flooring
The natural hue of maple is cream. In a well-lit environment, it will seem yellow since it is lighter in color than oak. Maple is excellent if you want a bleached or grey appearance. It is not, however, as stain-resistant as oak.
It is used by homeowners who desire a natural finish on their floors. Its toughness makes it scratch and dent resistant. A common Concrete floor is of maple wood. It would not be wrong if we say that maple is one of the most reliable and durable Hardwood species.
4. Bamboo Hardwood Flooring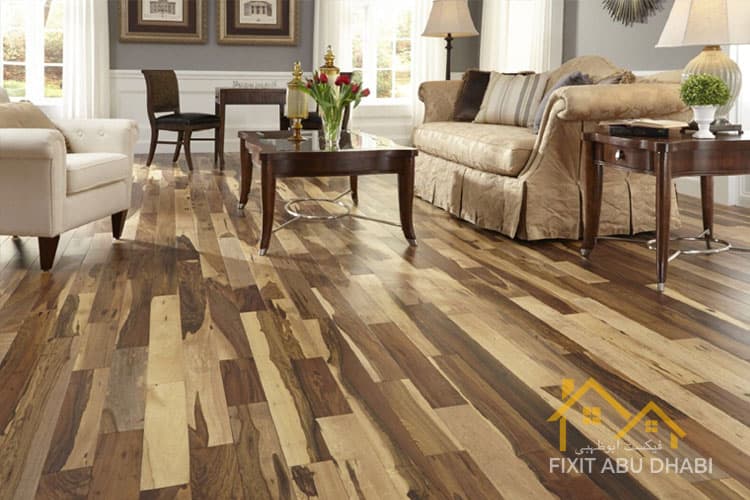 Surprisingly, bamboo is grass instead of a tree, but some types of bamboo are as hard as the wood of hardwood trees. In addition, it is an affordable choice of hardwood. In addition, it is an environmentally friendly floor, which is why it is becoming more and more popular.
Bamboo is cheaper than oak, but the price of different species will vary. You can glue bamboo to concrete floors. It is a cost-effective floor, especially for apartments, but you should only buy bamboo floors from reputable suppliers, as certain types of bamboo floors cannot afford it.
In addition, bamboo flooring is not easy to maintain and may have dents and stains. They are also very sensitive to water. Most importantly, bamboo cannot be polished like oak flooring.
5. Walnut Hardwood Flooring
It is often referred to as Black Walnut and is one of the most popular flooring options, with a stylish appearance. Walnut is a chocolate brown, bringing a sense of refinement and warmth to the room. Over time, exposure to light will brighten the wood. You can consider it the Best Hardwood Flooring for Your Beach House.
Due to light sensitivity, you should postpone the use of the carpet for the first six months until the color becomes more stable to avoid color changes on the floor. There is another kind of walnut, called Brazilian walnut, also called Ipe. It is suitable for floors in high traffic areas.
It has different color variations, from medium brown to medium tan, and any color in between, mixing grains and various patterns to create a warm and elegant room. Over time, the color will darken.
6. Cherry Hardwood Flooring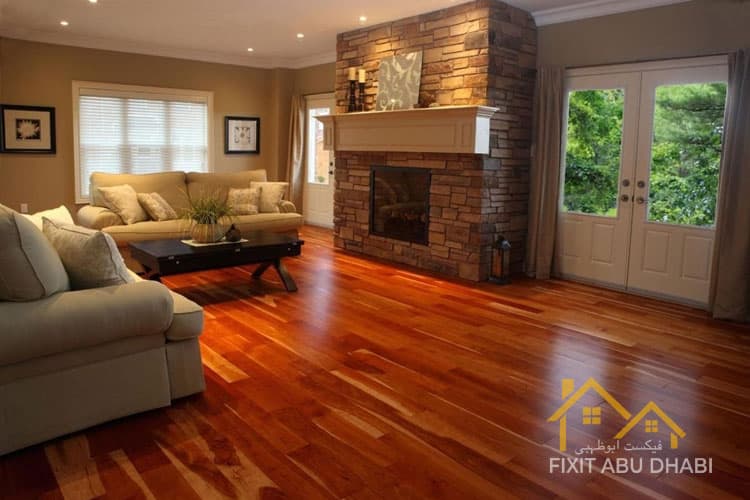 Brazilian cherries and American cherries are the two varieties of cherry trees utilized as hardwood flooring. The texture of this timber is delicate, and it typically retains its natural shape. It has a reddish-brown natural hue. Because of the color and features of wood, it is the most popular because it creates a pleasant atmosphere in the space.
The older the American cherry, the darker they get. Although it is inexpensive, it is simple to damage. For the first six months after installation, the wood will color owing to exposure to light.
If you want to utilize carpets or rugs, consider adding them after six months to avoid color shifts where other rooms' carpets are put. It also offers a lot of color variety, with deep red, red to brown tones, and red to golden tones, to name a few. Among exotic woods, it is the most preferred flooring option. It's used to produce wide planks since the color change would be very difficult in tiny strips.
Wrap Up
Here at Fixitabudhabi.ae you will find a huge number of Hardwood Flooring that you can choose from. We have listed the most appealing and the Best Hardwood Flooring for Your Beach House. You can choose the most desirable and stunning hardwood floor.
Because of its warmth, elegance, and luxurious appearance, hardwood flooring has remained a popular flooring choice. A hardwood floor is very useful when selling a home since it has a greater market value than other types of flooring.