Everyone wants a floor that not only looks appealing but can also withstand harsh conditions. Most of the flooring is damaged because of a high amount of liquid spills, as moisture and water are the major concerns when you are thinking of flooring.
With the latest technological advancements, there are a number of the Best Waterproof Flooring Options available in the market. All those flooring options are reliable, durable, and appealing too. The good news for homeowners is that along with the functionality you can also have a perfect aesthetic appeal.
Budget-friendliness Best Waterproof Flooring Options
If you are considering waterproof flooring as your prior option then you must have a bit higher budget. Because a low-cost floor can't be both attractive and functional. It can't stand the moisture or liquid spills.
For every homeowner, it is necessary to have water-proof flooring in the kitchen, bathroom, basement, entryways, garage, or most importantly in the kids' room that may experience a lot of water spills or any other type of humidity. No matter what actually the reason is, choosing the best laminate flooring options is pretty important.
Waterproof or Water-resistant?
Waterproof or water-resistant are the two terms that are used interchangeably. Although the general concept about these two terms is exactly the same. People think that it's the same. But there is a huge difference between waterproof and water-resistant flooring.
Waterproof floorings are designed from material that is not affected if they come into contact with high water or high moisture. Water-resistant floors are actually meant to resist water or any type of non-corrosive liquids. This type of flooring can resist water for a limited amount of time. On the other hand, the water resistant floorings are highly durable and never warp, swell, or bloat, even encountering a huge amount of liquid for a longer period of time.
Top Trending Best Waterproof Flooring Options
In this article, I'll let you know about the best options for waterp-roof flooring. Reading this informative article carefully will make you knowledgeable about the best flooring to use in water. Let's have a look!
Waterproof Tile Flooring (Porcelain or ceramic)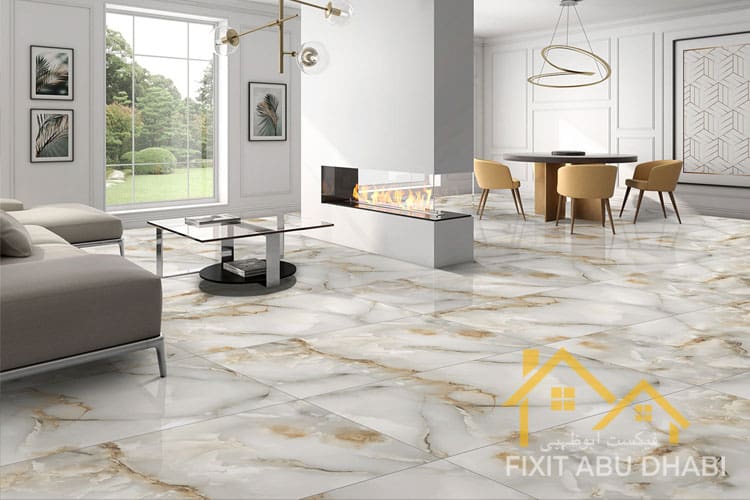 There's a reason tile is so popular for bathroom flooring: it can tolerate a lot of water and humidity. Tiles, for example, must have a very low absorption rate in order to be submerged in water for an extended period of time. Ceramic tiles are a solid alternative for spaces that are prone to dampness, while not having the same absorption rate needs.
In this floor type guide, you may discover more about the distinctions between porcelain and ceramics. Whatever you pick, we recommend going with unglazed tiles because they are thicker and denser than glazed tiles. It has a higher level of slip resistance, which is important for bathroom floors.
Tile flooring also comes in a wide range of design possibilities. With so many different colors, shapes, and sizes to choose from, you're sure to discover a waterproof floor that matches your particular tastes and style.
This tile flooring is one of the Best Waterproof Flooring Options. The main concern with tiles is the grouting, which is not watertight. Make sure the floor is well-maintained; in this example, that the grout is in good shape. Water will leak into the broken grout line and cause issues beneath the tiled floor if this is not done.
Vinyl Plank or Luxury Vinyl Water-proof Flooring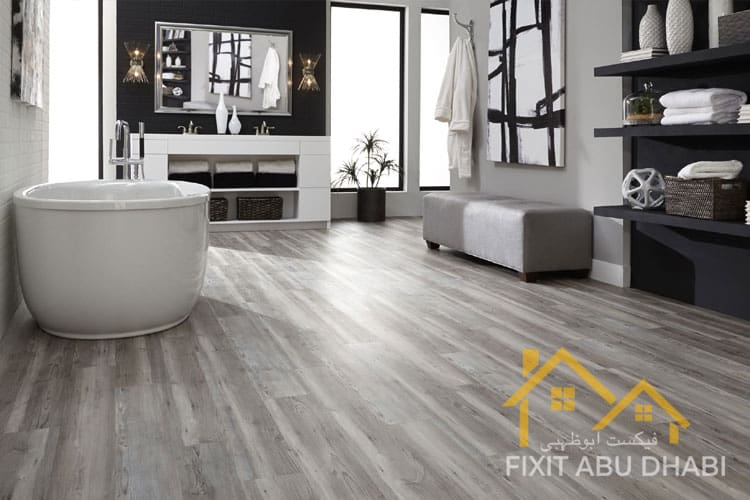 Whatever you call vinyl planks, vinyl tiles, or luxury vinyl tiles (LVT), it's a great waterproof flooring option. If you haven't heard, this product (which goes by a variety of names) is now one of the greatest vinyl flooring alternatives available. It is made up of many layers and is entirely synthetic, yet it has a conventional appearance, feels, and installation process.
The rigid vinyl board, in particular, is now one of the finest waterproof flooring options. Because products with a hardcore (rather than a flexible core) are dimensionally stable, they are unaffected by variations in humidity.
Furthermore, when tile or vinyl flooring is laid using a click and lock technique, the seams offer a watertight barrier. Water will not penetrate the subfloor because of the vinyl top layer, and the core is likewise watertight.
You should not have any water problems as long as your floor is placed correctly (we strongly advise that you use a professional for this). Vinyl wood and vinyl tiles, like porcelain and bamboo flooring, come in a range of styles. The most popular photos are generally of wood floors, but there are also many lovely stone, concrete, metal, and fabric patterns to choose from.
Vinyl Sheet Waterproof Flooring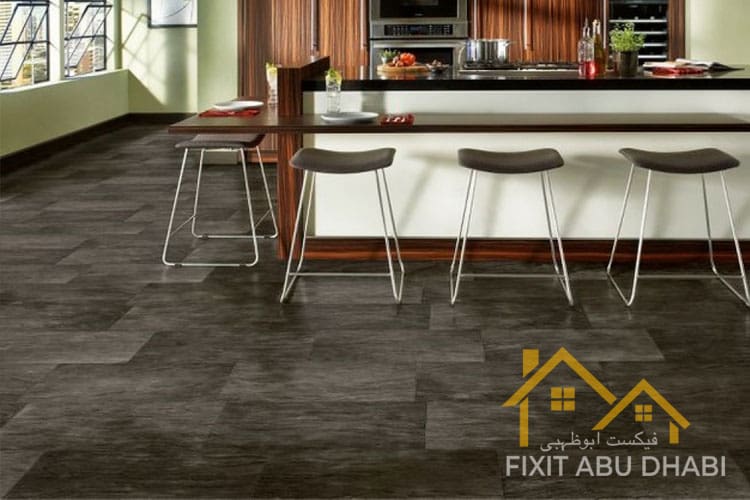 The popularity of vinyl panels is due in part to their waterproof properties, although vinyl panels are also watertight. There are fewer seams since it comes in 6-foot or 12-foot rolls. This reduces the likelihood of water seeping into the ground. perfect! So, what is laminated vinyl, exactly? You know, in the past, you might find this sort of floor in nearly every kitchen and bathroom! Sticky, patterned, and nostalgic for childhood.
Although laminate vinyl flooring that looks like wood or stone is widely available, the current resurgence of vintage patterned laminate vinyl is a wonderful way to add a fun and quirky touch to any vinyl board.
It is one of the Best Waterproof Flooring Options & most affordable flooring alternatives (even for high-quality items), as well as one of the most durable. Bottom line: This is a fantastic waterproof choice if you're renovating on a budget.
Waterproof Laminate Flooring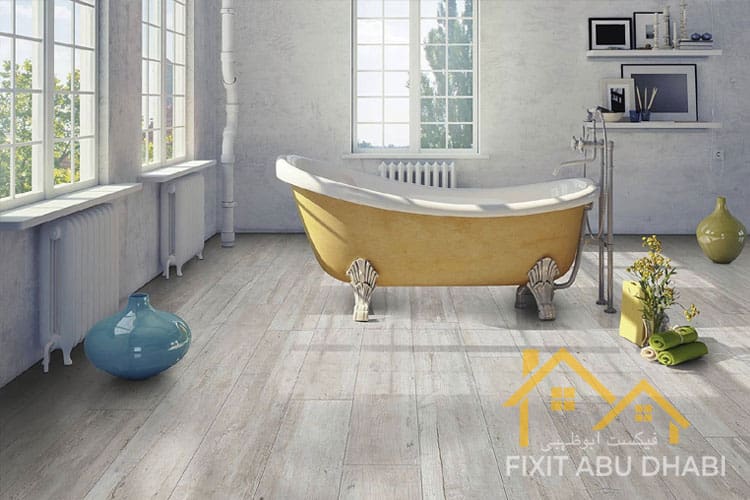 There are waterproof and waterproof varieties of laminate flooring, despite the fact that it is not typically considered waterproof. However, these are not standard, so make sure you know what you're getting before you buy!
If you choose the floor in which water between the seams of the planks then the lovely laminate flooring will be damaged. That is something that no one desires. Although waterproof laminate can help avoid spilled water and pet mishaps, it can't match a water-filled dishwasher. Check your guarantee before purchasing waterproof or waterproof concrete flooring.
Conclusion
We hope you found this list of Best Waterproof Flooring Options useful! It's now time to look for new flooring. Our recommendation is to utilize this flooring near me to find a nearby store. They'll assist you in every way!