Resilient vinyl flooring is rapidly becoming one of the most popular flooring options in people's homes, and it is the most common type of resilient flooring. It's especially popular in bathrooms and kitchens, where it's crucial to keep water from ruining your lovely floors.
In fact, in terms of design and quality, vinyl flooring has evolved farther than any other form of flooring in the last 10 years.
Why Choose Vinyl Flooring (Review)
One of the primary reasons to choose Resilient vinyl flooring, this is so popular flooroing at home is because of its multipurpose flooring material. However, before making a major selection for your home, it's critical to understand the benefits and drawbacks of the materials you'll be paying for.
One of the advantages of the new floor is that it has the ability to entirely transform the space. Resilient Luxury Vinyl flooring may bring a bit of shine to your house, and the various patterns and colors can help you accomplish the update you've been searching for in various spaces.
However, just like anything else in life, there are advantages and disadvantages to using this material in your house. Is vinyl the right fit for you? Go through the pros and cons of vinyl flooring in our resilient vinyl flooring review.
Pros of Resilient Vinyl Flooring
Understanding the advantages of various flooring materials may make the decision-making process much simpler. Here are five reasons why choosing vinyl flooring is a fantastic choice for your flooring project.
Pricing
Vinyl is a low-cost material to install in your home. Prices per square foot can be as low as 50 cents. Higher-end vinyl might cost anything between eight and ten dollars. However, this is still less expensive than other flooring alternatives. The cost of this flooring will vary depending on the amount of quality you choose to invest in.
Water Proof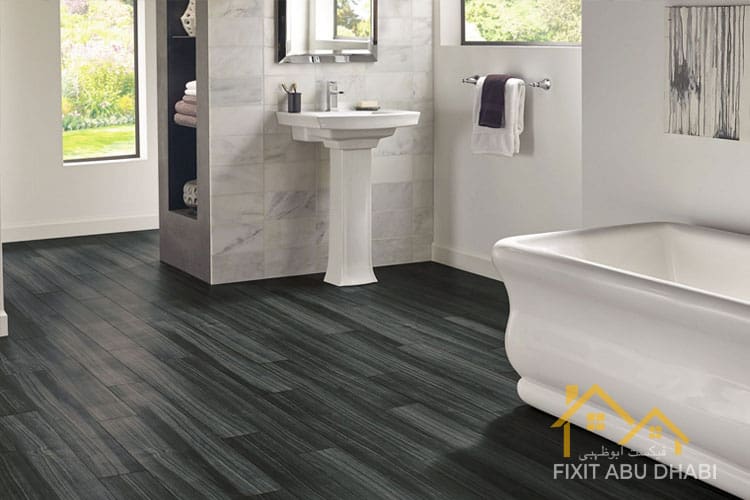 This is the best flooring for a space with a lot of wetness, such as a bathroom or kitchen. After investing time and money to have new flooring installed, the last thing you want to deal with is water damage. Your valuable flooring will be protected from water damage if you install a high-quality vinyl floor appropriately.
Low Maintenance
Resilient Vinyl Flooring is incredibly simple to keep clean and maintain in your home. So, if you're a busy person who doesn't have a lot of time to clean, this flooring option could be ideal for you.
The only tools you'll need to keep your floors clean are a broom, a mop, and a good floor cleaner. It doesn't get much more straightforward than that! There are a few basic measures you can take with your furniture to avoid scratches and blemishes.
Stain Proof
With some materials, stains can be a major issue. Vinyl, on the other hand, is not one of them. A translucent protective layer covers the surface of vinyl tiles and sheets. This not only preserves the appearance of the floor but also protects it from spills and stains.
Comfort
Walking on vinyl flooring is a pleasurable and relaxing experience. Under your feet, the cushioned layer beneath the sheets gives the perfect combination of hardness and give. The material is softer than other flooring alternatives, and it does not get very cold under your feet in the winter.
Cons of Resilient Vinyl Flooring
There are disadvantages to every type of flooring. The following are five common disadvantages of vinyl flooring.
Consistent Look and size
The majority of today's popular vinyl materials resemble hardwood floors. Unlike genuine wood, the appearance of one piece from another or plank to plank will be similar when they are removed from the crates.
Under the protective vinyl veneer, manufacturers generally print 5-20 pictures. When placing planks, you'll see that the picture that comes out of the boxes is the same. Working out of 2-3 boxes at a time throughout the installation and paying attention to placement is recommended; otherwise, a part of the floor may seem identical. Vinyl planks generally range in length from 48 to 60 inches, whereas solid or engineered wood comes in a variety of lengths.
Not Biodegradable
Unfortunately, Resilient Vinyl Flooring is not environmentally friendly since it does not decompose naturally, resulting in more trash in the environment. Because of its dangerous, poisonous chemical nature, this material is seldom recycled, and as a result, it ends up in landfills, adding to pollution.
Floor Damage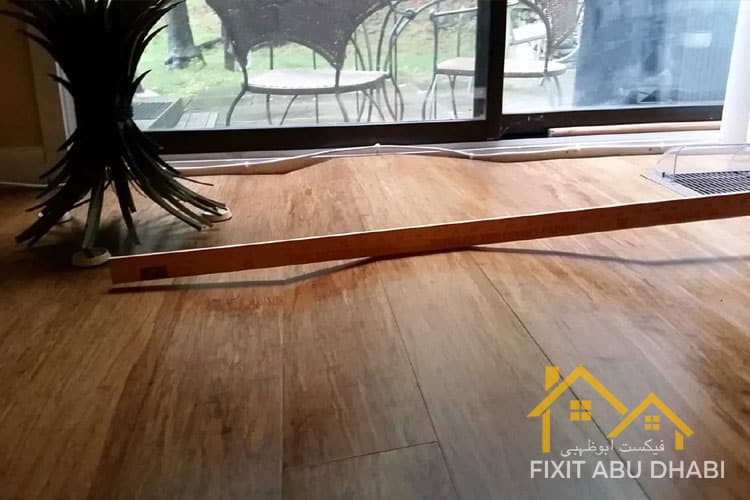 One of the disadvantages of vinyl flooring is that it requires a certain floor surface to begin with in order to install it correctly. Only a moderately smooth, clean surface may be used to apply vinyl. This installation will not work if you have an old rough floor, to begin with.
In this instance, you may incur additional costs as a result of needing to prepare the old surface before installing your new vinyl flooring. Prone to tearing Sheet vinyl, however, may peel and break over time. Unfortunately, there is no way to repair one portion of it when this happens. The entire floor must be replaced, and removing it is a difficult task. Vinyl flooring is difficult to remove, especially if they were installed with adhesive.
Vinyl's longevity varies depending on its quality. So, if you want your vinyl flooring to endure a long time, you'll have to pay a little extra for higher-quality vinyl. Gluing down luxury vinyl planks (LVP) or floating alternatives (WPC or SPC), on the other hand, is simple to repair or replace.
Color Change
Vinyl can typically develop a little yellow discoloration over a lengthy period of time, measured in years. This is mostly due to old age, but sunshine, trapped dirt, and debris will change the color and design you once liked with time. So, if this is a material you're thinking of using, invest in higher-quality vinyl.
In The End!
I hope you find this resilient vinyl flooring review informative and interesting. We at Fixitabudhabi.ae have briefly explained the pros and cons of vinyl flooring in order to make you capable of making an informed decision related to your flooring. Read the article carefully, to know about the facts and figures related to this flooring and take the best decision.