Grommet and sheer curtains can work wonders together to improve the aesthetics of your room while also providing flexibility and practicality. Learn how to hang grommet curtains with sheers to get the ideal balance of design and serviceability.
What Are Grommet Curtains?
Grommet curtains are a common style of window treatment with metal-ringed apertures along the top edge and are also known as eyelet curtains. The curtain rod may easily pass through these strengthened apertures known as eyelets, to produce tidy, perfectly spaced folds. Grommet covers are simple to open and close and offer a modern, streamlined appearance.
They are offered in a variety of materials, colors, and patterns that complement a variety of interior design aesthetics. Grommet curtains are favored for their contemporary appearance, ease of installation, and capacity to glide easily on the rod, making them a useful and fashionable option for many houses.
What Are Sheer Curtains?
Sheer curtains are thin, transparent window treatments composed of delicate materials like lace, voile, or chiffon. They offer somewhat privacy protection while allowing soft, diffused natural light to pass through. Sheer curtains provide interior spaces with an exquisite ethereal touch that gives them a feeling of openness and airiness. They can be a versatile design feature that improves the appearance of a room while keeping a soft and welcoming atmosphere. They are usually used in conjunction with other drapes or blinds.
Can We Hang Grommet Curtains With Sheer Ones?
Yes, sheer curtains can be hung with grommet curtains. These two kinds of curtains can be used to create a chic and useful window treatment that provides privacy and light control. Grommet curtains can be combined with sheer curtains to give your windows an appealing layered appearance. The sheer curtains give an extra layer of softness and light diffusion, while the grommet curtains can serve as the window treatment of choice. With this setup, you can have the best of both worlds: sheer curtains' delicate delicacy and the decorative appeal of grommet curtains.
How Do You Put Grommet With Sheer Curtains?
This article will lead you through the process of making a layered, elegant window treatment that adds to the ambiance of your room while also giving you privacy and a dash of class.
Step 1: Gather The Materials
Make sure to get the materials that are required:
Grommet curtains
Sheer curtains
Curtain rod with appropriate length and weight capacity
Curtain rod brackets
Measuring tape
Level
Pencil
Screwdriver
Wall anchors (if necessary)
Curtain rings (if required)
Stepladder
Step 2: Plan And Prepair
Decide on the desired curtain height and whether or not you want sheers or grommet curtains to be the main window covering. Take precise measurements of your window and the space on the wall that is available. Choose sheer and grommet curtains that go with the style and size of your space.
Step 3: Install Curtain Rod Brackets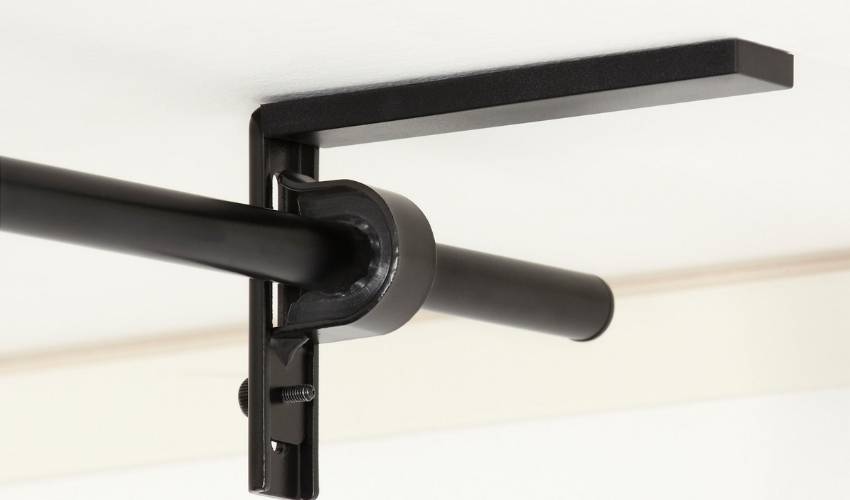 Use a level and a pencil, to mark the location of the brackets on either side of the windows to make accurate measurements.
Using a drill or screwdriver, fasten the brackets while making sure they are leveled and secure.
Follow the manufacturer's directions when utilizing wall anchors for the perfect guideline.
Step 4: Hang The Sheer Curtains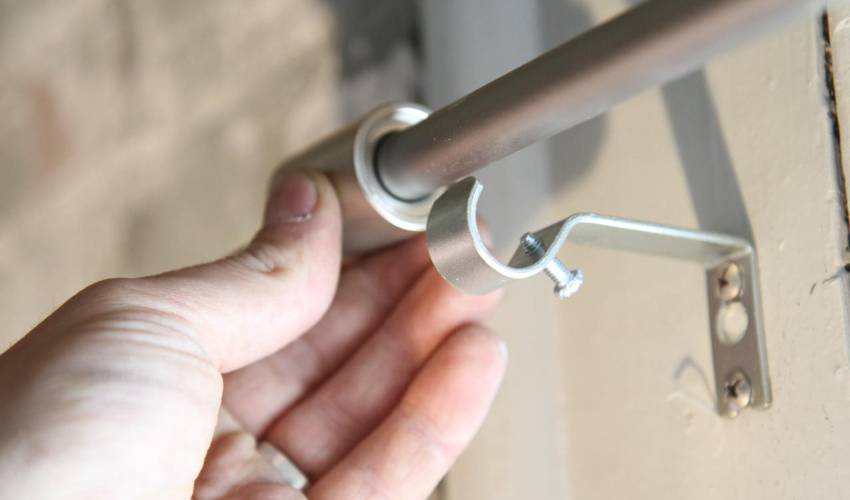 The sheer drapes should be slid onto the curtain rod.
Make sure the rod with the sheers is leveled and centered before positioning it on the brackets.
Step 5: Hang The Grommet Curtains
The grommet curtains should be slid on the curtain rod.
Make sure the rod with the grommet curtains is on level before positioning it on the brackets.
Step 6: Adjust And Combine
To produce a layered effect, adjust the height of the sheers and grommet curtains.
To enable a classy drape, the sheers can be raised a little bit.
The curtains should be distributed uniformly, and the curtain rod should be centered within the brackets.
Step 7: Secure The Look
Curtain rings can be used to affix grommet curtains and sheers if they aren't staying in place.
Equilibrium and aesthetic equilibrium should be achieved by arranging the folds and curtains.
Step 8: Finishing Touches
For a professional appearance, trim any extra threads or tags of the sheers and drapes.
Take a step back and look at the entire arrangement before making any last tweaks.
Step 9: Step Back And Admire
Observe how your sheer and grommet curtains were carefully integrated to make your window a beautiful and useful focal point.
Tips And Considerations
Make sure the sheers and grommet curtains blend nicely with one another and the color palette of the space.
To avoid dirt accumulation, dust or hoover the drapes frequently.
Try out several combinations like using sheers as the inner layer and the grommet curtains as the outside layer.
If necessary, use a stepladder to safely access higher places.
Utilize a variety of patterns, textures, and colors to showcase your creativity.
Winding Up
By carefully following this detailed tutorial, you can effectively mix grommet and sheer curtains to create a classy window treatment that improves both the comfort and aesthetics of your space.