Decorating a new home or renovating the old one, people usually don't think of decorating their floor. In the modern era, there are a number of flooring ideas that will beautify your home entirely. To embellish your home's outlook, you must know about the appealing floor decoration ideas that'll definitely upgrade the look of your space along with adding value to it.
To let you know about the most inspiring floor decoration ideas, I have gathered the top trending options to enhance the look of your floor. The main concern to write this article is to make you knowledgeable about the recent trend of transforming the home interior with classic floor renovations. This article covers everything from decals and stickers to rugs and floor lamps. Reading this article with keen interest will let you know about how to decorate your floor with the perfect design, style, patterns, and textures.
Top Trending Flooring Ideas For Your House
Talking about the floor ideas incorporates different unique ideas for different places in your home. You can go with the same flooring theme all over your home. Each space in your requires a unique floor design to make that space look standout.
To apply these ideas it really doesn't matter if you have a damaged floor or a perfect fit floor. You can transform any type of floor with these appealing floor decoration ideas. Let's have a look at different flooring ideas according to the different spaces in your home!
Kitchen Floor Decorating Ideas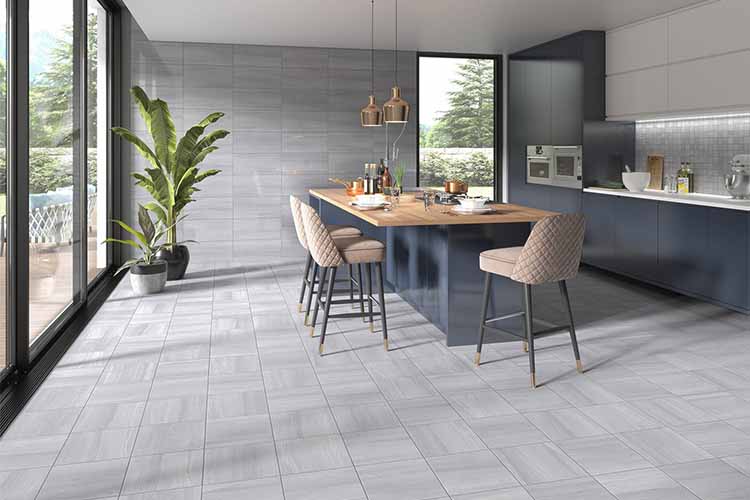 The kitchen is the most widely used space in your home. Cooking is quite an interesting task but if your kitchen is well-designed then it can be more fun to work. Apart from appealing kitchen accessories you also have to focus on the floor. To decorate your kitchen floor you should consider using tile flooring. Using tiles with tasty food-themed designs is the best way to embellish your kitchen flooring.
Choose tiles according to the color theme of your kitchen. You may consider buying tile stickers with silhouettes of your favorite food. This can be a great alternative. You may also go for splitting a picture-related kitchen assortment into different ties and installing them. This is the best option to entirely change the overall look of your kitchen.
Bathroom Floor Decorating Ideas

To upgrade the look of your bathroom is quite easy. Replacing the old tiles with new ones can be one of the easiest ways to renovate your bathroom floor. With the modern flooring ideas, you can opt for using several stylish glossy tile stickers with different patterns.
This is best to immediately change the look of your bathroom. If you are not sure what type of floor you should have in your bathroom then reading this article will help you in this regard. Epoxy flooring is the trending flooring option nowadays. With outstanding 3D images and fascinating views.
For the perfect view of your bathroom floor, you can opt for this type of flooring. For using this flooring option you don't have to remove your old flooring because epoxy flooring is known for the best features of transforming the old flooring into an entirely new one.
Entryway Tile and Wood Floor Decorating Ideas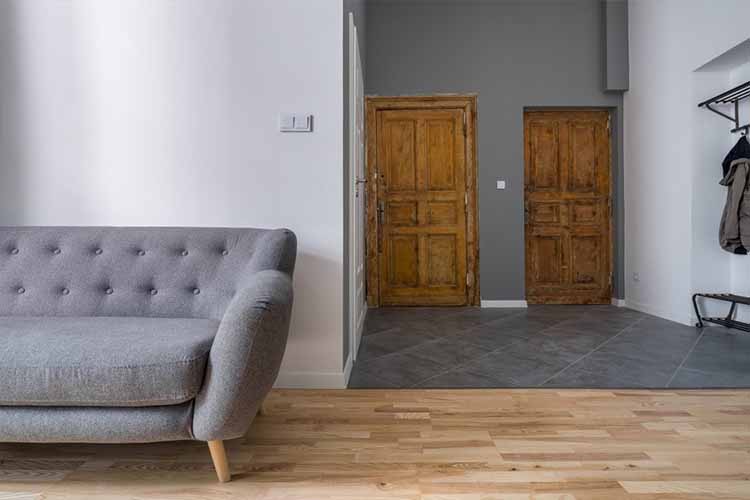 The first impression is the last impression, designing an appealing entrance will leave a lasting impression on anyone who visits your place. Creating something out of the box will definitely amaze your guests.
With the appealing look of your entrance floor if you consider adding some stylish carpet tiles on the floor then this would surely be one of the most flooring ideas that will beautify your home. For this, you can have either of the two options to use decals. One better way to cut alphabets to spell the quote or another way to go is to get a complete large piece of the sticker with a quotation and paste it at your entrance.
Floor Design For Staircase
Stairs are the most difficult part of any home to design and decorate. With several designs of stairs, you may have a lot of blank floor surfaces. You can consider designing that space with unique carpet runners.
By adding some incredibly appealing decals that can help you in creating familiar images. Multiple images that may stand out there are natural landscape, bookshelves, different unique patterns, and textures. you can also opt for sticking different letters.
Bedroom Floor Decorating Ideas
Bedrooms are our private space. This is only your personal choice whether you want to design your bedroom floor or not. It's not necessary for every place that you must consider decorating your floor with decals or floor sheets. Adding some quality carpet or rugs that are appealing and comfortable is also a great way to decorate your bedroom floor.
One of the most inspiring & flooring ideas is to add stylish rugs that help you create ambiance in the room. You can also create a cozy corner in your room just by adding a comfy rug. Choosing a pretty faux fur carpet for your bedroom is a great way to go. Adding these will make your overall bedroom look stylish & Stunning with the perfect visual appeal.
Living Room Floor Decorating Ideas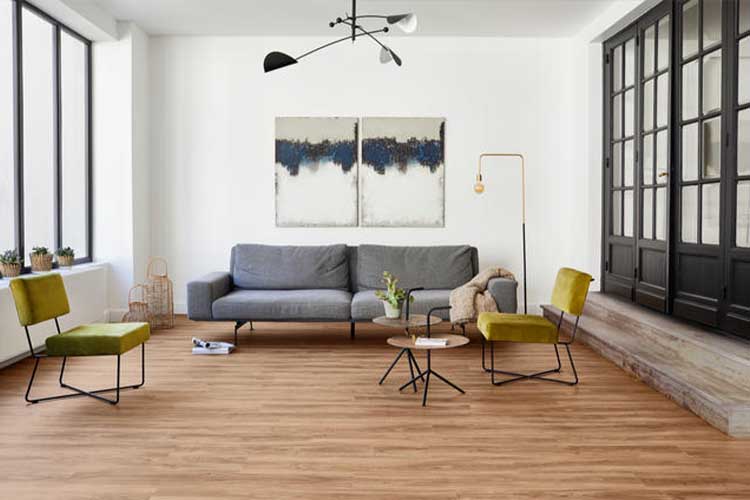 Last but not the least, decorating a living room floor is not so easy. You have to choose any kind of floor decoration very carefully as there is a lot of traffic in the living room. There are a lot of living room floor decoration ideas so choosing one can be a daunting task.
One of the easiest ways to decorate your living room floor is to decorate the dull baseboards. You may consider designing baseboards with the thematic sticker or adding plush rugs in different unique designs.
In The End!
With these Floor Ideas That Will Beautify Your Home, you are ready to transform your home. If you are still unable to decide which idea to implement then professional experts at Fixitabudhabi.ae are great at designing the all-over-the-home interior with the best classic, contemporary, modern & traditional flooring ideas. Hope you find this article informative, read the article carefully, apply these tips to make your home more attractive!