Slate flooring is one of a kind natural flooring option, known for its high-end durability and sturdiness. It is the most desirable option of stone flooring that is being used nowadays. Offering a bundle of favorable features this flooring is the top choice for many commercial and residential property owners. This flooring option is perfect for areas with high traffic or moisture.
Slate tile flooring is basically a natural, attractive & durable flooring solution. Apart from the appealing attractiveness this flooring option effectively transforms any place. This is actually a metamorphic rock that is uniquely composed to be cut into flat shapes and sizes to design a perfect floor. It is available in earthy tones or subtle colors that are very exquisite. With matchless thickness, this flooring is considered infinitely durable.
For people searching for durable, long-lasting, attractive, and easy to maintain flooring then this is a great option. To make you comfortable with your flooring choice I have gathered all concerned facts and figures about the slate floors. Reading this article related to slate flooring review will provide you with information about the considerable pros and cons of the slate floors. Let's have a look!
Pros Of Slate Flooring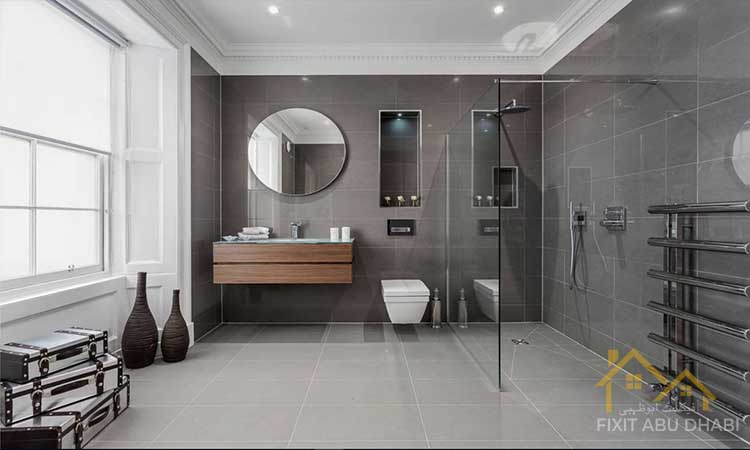 Guaranteed Durability
The most inspiring feature of this flooring is durability. No matter what circumstances your flooring is going through. This natural stone concrete flooring is dedicatedly designed from metamorphic rock.
Naturally designed flooring with considerable heat and pressure inside the earth. Due to this natural manufacturing process, this is an extremely hard floor that is resistant to scratches, scrapes, and dents.
Highly Resistant To Water
The natural formation of this flooring makes it perfectly resistant to any type of moisture or water. No matter if it is installed in a room with a high degree of moisture, this flooring will look the same. So, this flooring is the ultimate solution for humid areas.
Best Indoor/Outdoor Flooring
Being highly resistant to any type of environmental factors. This property makes it perfect for indoor and outdoor use. The sturdiness and durable nature allow homeowners to adopt this flooring for the overall house project.
Natural Flooring
In contrast to synthetic choices like Granite flooring or nylon carpeting, slate is a natural flooring material. This implies it won't release hazardous volatile organic compounds into the atmosphere (VOCs). If you want to preserve your home's air quality as well as possible, use a slate sealant with a low VOC content.
Chemical & Fire Resistant
Most of the recent flooring options are not safe. They are not resistant to chemicals or fire. But slate flooring if comes in contact with fire or any harmful chemical is not damaged in any way.
Enjoy Easy Keep Up
Slate flooring is a low-maintenance option. It only has to be swept on a regular basis to stay clean. Slate tile flooring is a fairly forgiving flooring option because of its rough texture and diverse color. Because of its distinctive look, slate tends to hide both dirt and damage effectively, so even if it chips or accumulates dirt, it will go unnoticed.
Aesthetically Appealing
A natural stone flooring with incredible looks. The perfect appeal of this flooring makes it a perfect choice for any place. The best thing about this innovative flooring is that it doesn't have a specific shape, color, style, or design. The unique mineral composition of the soil determines the parameters of this flooring.
The basic colors in which this flooring is available are red, green, black, gold, purple, ash, or white. The overall surface of this flooring is textured. Everyone loves the cleft surface of the natural slate or you may also have a rustic look.
Variety Of Designs
When it comes to slate cork floor tiles, there are a plethora of solid colors and color combinations to choose from. Slate's innate beauty manifests itself in different ways in each stone, resulting in each floor having its own distinct appearance, a work of earth-born creativity.
There are many different solid colors and multicolored slate materials to choose from to fit virtually any decorative design plan you want to create. Some have radically clashing hues, while others are more muted, but the look is always distinctive.
Free From Allergies
Considering the impact of different flooring options from which many people may feel allergic. Like carpet flooring is not good for people who suffer from any kind of allergy. Slate is the best flooring material for those people. Moreover, this flooring is extremely easy to clean so it's quiet that it catches any kind of harmful allergens.
Cons of Slate Flooring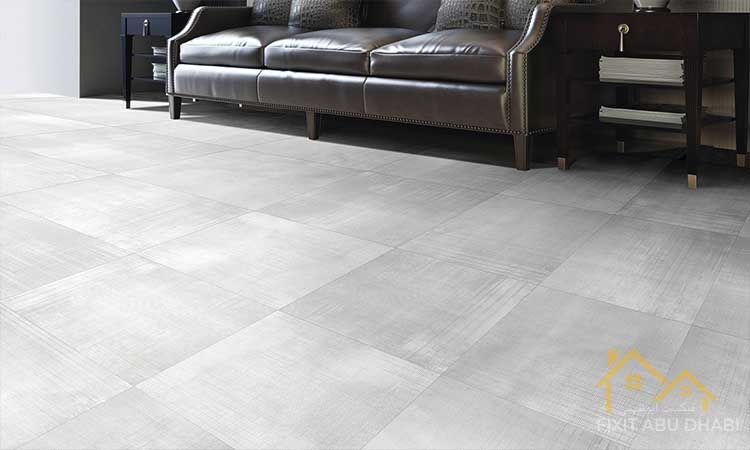 Costly
Despite the fact that slate is the cheapest natural stone flooring choice, there are numerous additional natural stone flooring possibilities. However, because of the great benefits it provides, it has somewhat higher rates.
The slate floors can cost anywhere from $5.00 to $20.00 per square foot, which is significantly more than carpet, vinyl, or laminate.
Brittle Flooring
Slate flooring is known for its durability. It is hard flooring material. But the worst thing about this floor is that it is kind of brittle flooring. If any of the heavy machinery drops over it then you may have to bear floor damage.
Hard To Stand For Longer Period Of Time
Because slate is such hard flooring material, standing on it for long periods of time can be unpleasant. Furthermore, walking barefoot on the rough, split surface of the natural slate can be uncomfortable.
Slate, unlike carpet, cork, or hardwood, is extremely chilly underfoot, thus it would not be comfortable to walk on a cold winter morning. Call Floor Coverings International of Bloomington and Minneapolis, MN for all your flooring requirements, whether slate tile flooring is appropriate for you or not.
Bottom Line!
Slate tile flooring, being the cheapest natural stone flooring alternative, is one of the best options for your house if you want a Floor Covering that is durable, attractive, and distinctive. Here at Fixitabudhabi.ae, you may have noticed an increasing interest in slate tile flooring.
However, before deciding if slate is right for your house, you should weigh all of the benefits and downsides of the material. That's why we've created this slate flooring review to assist you to understand the benefits and drawbacks of slate tile flooring so you can decide whether or not to use it for your next flooring project.