Parquet flooring with its timeless features is considered the most appealing flooring solution. Being versatile in nature and known to be the most modular floor parquet has gained much popularity among consumers.
Everything that you demand in perfect flooring is included in wood parquet flooring. A parquet is basically a floor with geometric patterns of squares and triangles of wood pieces. Offering an opportunity to create multiple stylish patterns of parquet flooring is the priority choice for residential and commercial property owners.
People are somehow ambiguous about the parquet flooring whether it is a good choice or not. Like every other flooring option, parquet flooring does have some pros and cons. So I am writing this wood parquet flooring review to briefly explain about pros of parquet flooring or the cons of parquet flooring.
Pros Of Wood Parquet Flooring
For its excellent & visually attractive look, parquet is one of the most commonly utilized floorings. Walking on parquet makes you feel genuinely happy and provides a classy atmosphere. Apart from that, parquet is becoming a popular flooring option for a variety of reasons. Let's look at some of the pros of wood parquet flooring:
Aesthetically Pleasing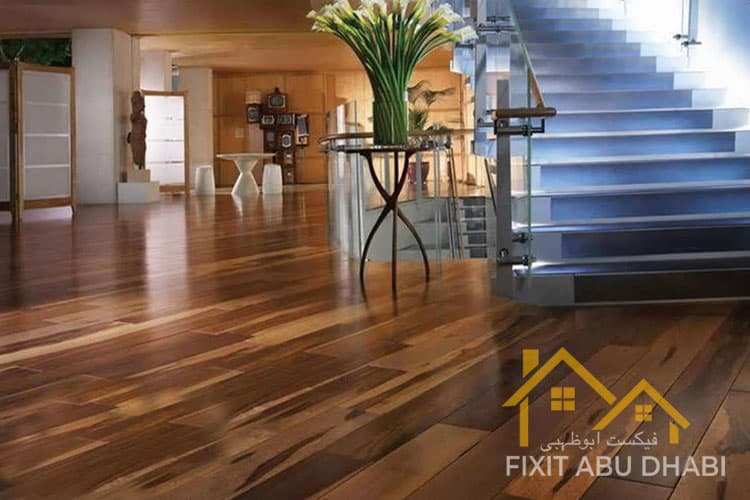 When looking for the finest flooring choice, the first and most important factor to consider is appearance. If your flooring isn't attractive to the sight, you'll want to acquire it for your home. The floor's elegance and great visual appeal make it the best option for anybody.
This cork flooring's sophisticated and attractive patterns ensure that it will blend in with any type of interior decor. The appearance of parquet flooring is attractive.
Geometric Designs
You can't create geometric designs with every type of flooring option. Parquet flooring's geometric pattern made it appropriate for any decor and all types of businesses, no matter small or large. Furthermore, the majority of Wood Parquet Flooring patterns are symmetrical. The use of symmetry enhances the look of these designs even further.
When looking at the Parquet design choice, they appear to be well-crafted. Because of the Parquet floor's complex look, the design is highly difficult if it has been manually mixed to produce multiple levels of patterns. All the wooden blocks are perfectly adjusted into a design creating an attractive flooring pattern.
Multiple Types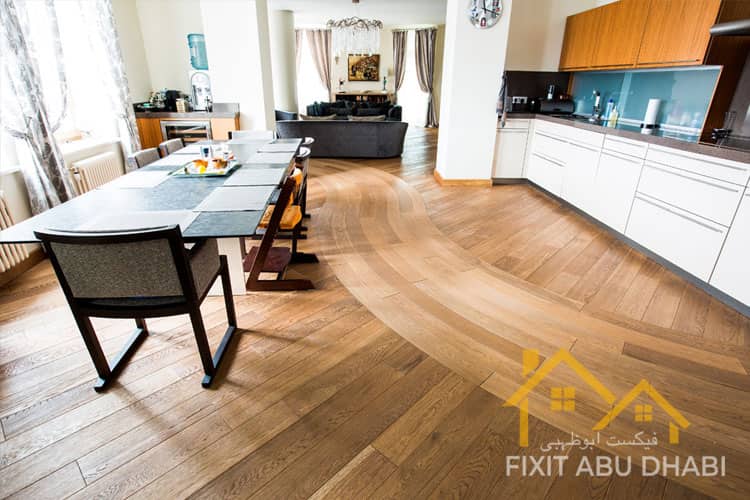 When it comes to Parquet floors, there was a period when only the natural option was available. Engineered wood flooring is made entirely of wood. Although this is an excellent option, the design and quality are not flawless.
When constructing a Parquet floor, a lot of water is lost due to the use of high-quality natural wood. But what's most inspiring about parquet flooring is that you have a complete package of choices available.
Durable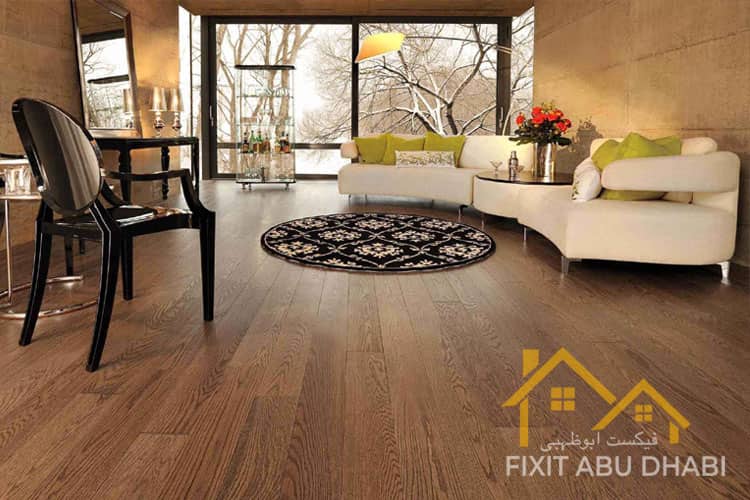 Before deciding on the best floor, you must evaluate a variety of options. When you consider the qualities of a parquet floor, you'll see that it's one of the most long-lasting options. You should not worry about refinishing, replacing, or upkeep of your flooring. Wood Parquet Flooring is both long-lasting and cost-effective.
High Stability
This floor is quite sturdy when compared to other options. To understand why the floor is so resilient, you must examine its construction. Natural parquet flooring has three levels of various floor layers as well. The wear layer is the top layer of the floor.
The second layer is a layer that ensures maximum stability while dealing with large impacts. The last layer is made of ecologically approved wood, which provides the necessary balance and sturdiness.
Customization
Customizing your home's style of decorating is becoming increasingly trendy. This trend also restores the original Parquet floor. There are several design options available when choosing this sort of flooring.
You may alter the thickness, geometric pattern, look, and materials of your creation. Wood Parquet Flooring allows you to completely customize your interior decor with your own patterns and textures.
Affordable
This trend has been in the cheap floor choices. The cost of a parquet floor has decreased over time due to technological advancements. Furthermore, the design choices for this flooring have been expanded at a very reasonable cost.
Cons Of Wood Parquet Flooring
Apart from being the most attractive of all forms of wood flooring, a parquet is also the most difficult to maintain and renovate.
Because bamboo flooring blocks are set in different orientations to achieve a certain pattern, unskilled wood floor sanders sometimes make the error of sanding against the grain, which may quickly destroy your favorite parquet floor. Other Than this you may have to go through multiple downsides of parquet flooring:
Requires Maintenance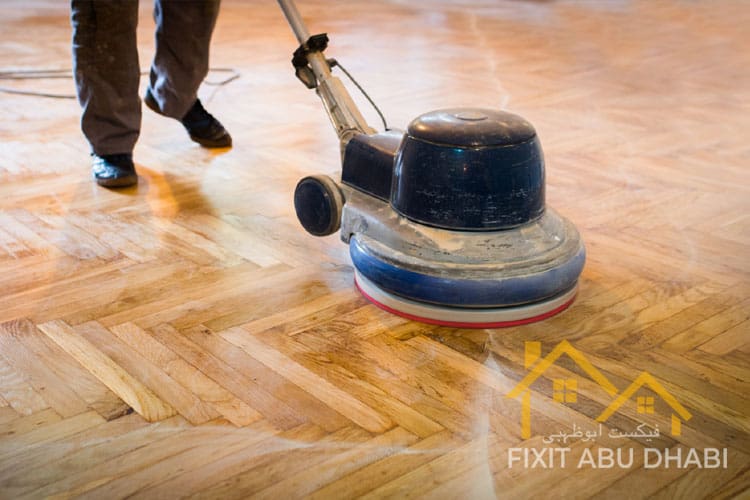 It is critical to reseal, sand, and polish the tiles, regardless of how well you maintain your flooring. This helps to keep the flooring looking new and lovely while also extending its lifespan. It takes a lot of effort and of course much of your time.
Moisture Damage
Wood Parquet Flooring is vulnerable to moisture and humidity since it is composed of wood. However, it is essential to control the humidity in your home and maintain your parquet flooring dry.
Susceptible to Scratches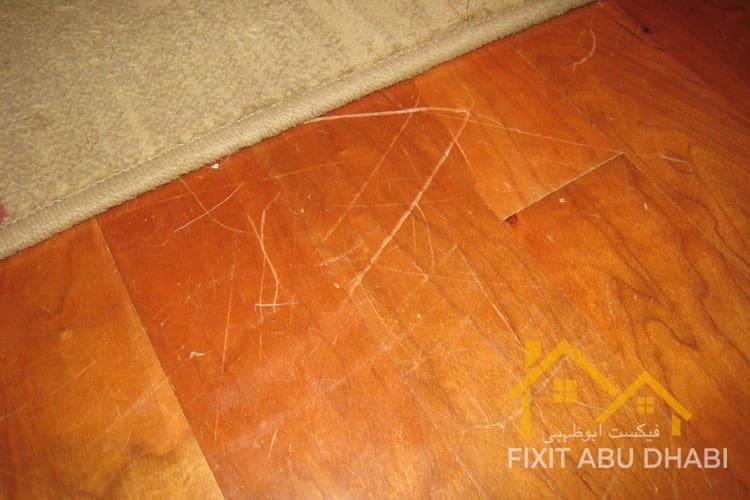 Parquet flooring, like other wood, is prone to scratches caused by tiny, sharp items moving across the floor. When this happens, restoring the original appearance might be difficult. As a result, you must avoid pointed items being moved across your parquet floors, and doormats or rugs should be used at entry points.
Conclusion!
In this wood parquet flooring review, you may have seen the most appealing features of parquet flooring. Getting high scores in offering more advantages this flooring has become the trendiest option in 2023.
It may have some downsides but the overall impact is much better so people actually live having this incredible flooring at their home. Fixitabudhabi.ae sells the highest-quality parquet flooring and allows you to decorate your house with the most fashionable patterns and textures.