Laminate flooring is one of the most rapidly increasing flooring choices among commercial and residential property owners. Due to a vast variety of design choices, versatile color options, and outstandingly appealing texture this flooring has got the top position in the list of most desirable flooring options. For the best appealing & extraordinarily ravishing outlook of this laminate floor what you need to add is the perfect underlayment.
The best underlayment for laminate flooring mainly depends on two factors. Where it will be installed, and the current conditions in your home. In our guide, we're going to discuss the top options and touch on a few areas you will want to keep in mind when shopping for the best underlayment.
What is the Best Underlayment for Laminate Flooring?
Now before you put your mind to stress, let me tell you about underlayment. Underlayment is actually a layer of cushioning material that basically helps the covering up the imperfections of the subfloor, also makes your floor more acoustic, and also offers a lot of more beneficial advantages. Using a perfect underlayment is actually an important part of installing laminate flooring.
This is dedicatedly designed to be put under the primary flooring layer or you may call it a supportive floor layer that gives an extra cushioning and provides you a comfortable underfoot. Considering the laminate floor as your primary flooring layer it is quite critical to choose the best underlayment for laminate.
But before we move to know about several underlayment options, Fixitabudhabi.ae provides the opportunity to must know how to choose the best underlayment for laminate flooring and what are the different factors actually matter for it. Let's have a look!
Things To Consider For The Best Underlayment For Laminate Flooring
Laminate flooring needs an underlayment, Don't skip it. Underlayment will help prevent clicking sounds as you walk across it and make your floor feel a bit softer. It also makes the installation of the planks easier and removes even small inconsistencies on the sub-floor.
Some underlayment comes with self-adhesive tape while others require separate tape to join in a row thus improving your floor permeability. Make sure to buy and install the best-required underlayment. I am listing down a few factors to choose the best underlayment for best underlayment for laminate flooring. Scroll Down To read!
When looking to buy laminate flooring underlayment, you must consider these things:
1. Type of Subfloor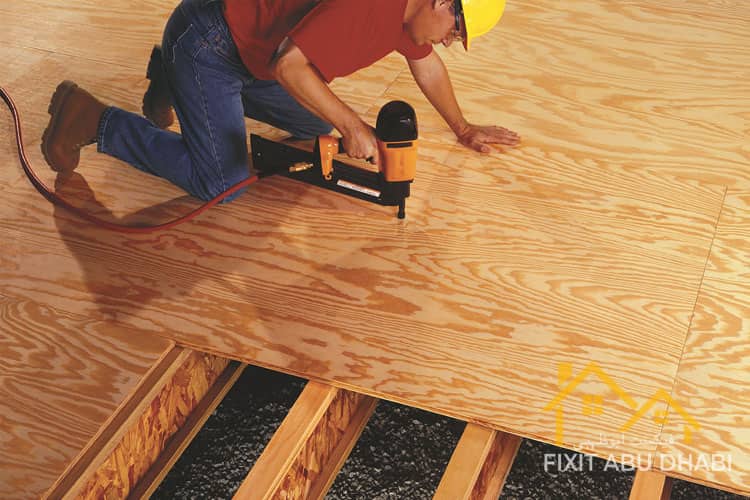 The type of subfloor that has been installed or that you want to utilize is crucial in evaluating whether a subfloor is required or not. You don't need a solid basis like concrete for plywood subfloors.
You may modify the vapor insulation needs of subfloors with acoustic and thermal characteristics using plywood subfloors. Moisture is the most significant stumbling block for concrete subfloors. Concrete subfloors are porous and prone to moisture retention. I would suggest the best liner for protecting the subfloor from moisture, as well as the basement floor liner.
2. Thermal Ratings
There are thermal ratings on a lot of subfloors also called the R-value. The R-value is used to determine the subfloor's thermal conductivity. The lower the number, the better the thermal conductivity or the amount of heat that can travel through it. If you live in an area where a floor heating system is required, you should pay special attention to the R-value of the subfloor.
3. Sound Absorption
Laminate flooring, as we all know, produces a hollow sound. For laminated gaskets, the Sound Transmission Class (STC) and Impact Insulation Class (IIC) classifications are critical. The STC and IIC values are used to assess how many decibels and sound types the subfloor can assist to decrease.
The STC rating indicates airborne noise, whereas the IIC grade assesses impact (falls and footsteps) and noise reduction capacities. These sound levels should be considered, especially when constructing flooring in business and apartment buildings.
4. Cost of Underlayment
The liner is also available for the Best Underlayment For Laminate Flooring in rolls or square feet, with costs varying. It is always cheaper to buy in rolls, but you may also buy in square feet depending on the size of your project. The number of features and the brand are two major factors that influence the pricing. Always compare your budget to the cost of the subfloor; depending on your location.
5. Thickness of the Underlayment
Perhaps this was your main concern, many underlay customers have trouble determining the thickness of their underlayment. Other factors, such as type, sound ratings, and density, are just as important, if not more so, than the thickness of the underlay materials.
6. Other Properties
Antimicrobial qualities– Certain underlayments, such as cork, provide additional benefits such as inherent antimicrobial capabilities. Depending on the type of flooring you want and the environment in which you intend to put it. These characteristics play a significant part in making your laminate floor healthier.
Types of Best Underlayment For Laminate Flooring
Foam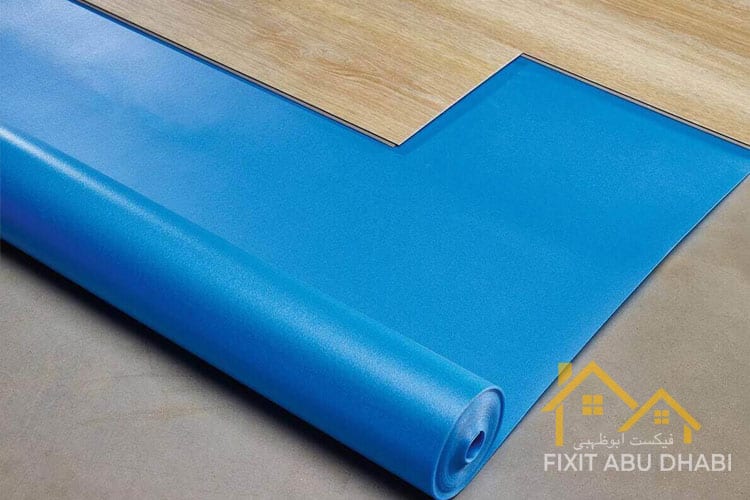 Polyethylene foam is one of the most cost-effective cushioning materials. It is highly effective for the proper sort of soil and is readily available online or locally. An extra layer of plastic can be added to the foam pad to function as a vapor barrier. This is particularly essential when it comes to laminate flooring.
The foam comes in rolls and is simple to install. You can cut it off with scissors or a razor, and the finest foam padding will have an adhesive strip on the seam so you won't have to tape it. Thinner foams are frequently mixed with other materials, such as cork. Not all foam composite floor underlays, however, are created equal. In any damp location, you'll need foam with a moisture barrier.
Although thinner types are less expensive, they are not as efficient at suppressing noise as thicker foams. Foam bases range in thickness from 0.80 mm to 3.5 mm on average. It offers a large selection, yet it caters to all budgets and demands.
Felt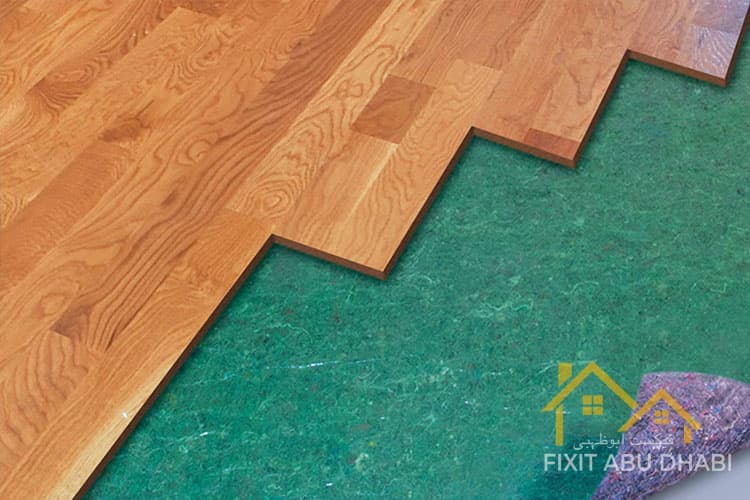 Felt underlayment is an intriguing alternative for installing under laminate flooring, albeit it isn't as common as foam. It has the ability to be fairly thick and is superior at providing insulation and sound absorption. The finest designs excel at noise absorption and provide a bit more cushion underfoot than other kinds.
Felt underlayment is frequently made from recycled materials, making it a more environmentally friendly option. Felt is also offered by the roll, but it's a bit more expensive than mid-grade foam underlay and a little more difficult to deal with if you're doing it yourself.
Cork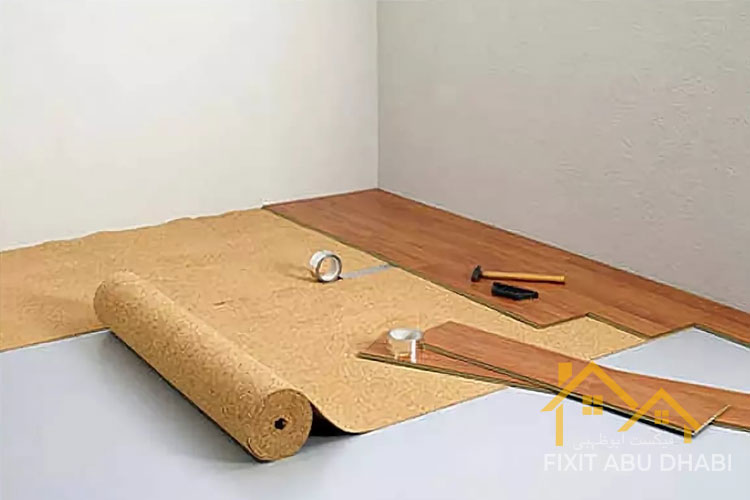 Do you want to place something more solid than foam or felt beneath your floors to minimize noise from your flooring? If that's the case, cork flooring type underlament could be the best choice for you. It's most often seen pre-attached to luxury vinyl flooring, but it's recently made its way into the laminate industry.
Although it is not resistant to moisture, cork possesses antibacterial qualities, making it suitable for allergy sufferers. While cork underlayment may be used in any room, vapor barriers should be used in bathrooms, kitchens, and basements.
Rubber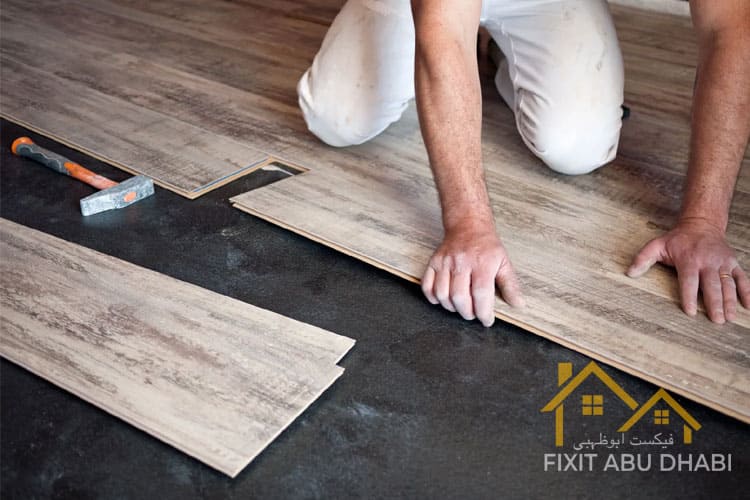 Rubber is often the most neglected underlayment in the flooring industry, and it is rarely considered by homeowners when installing laminate flooring. It's the greatest sort of underlayment for noise reduction, and solid rubber underlay can even outperform cork or fiber-based materials.
However, because this sort of underlayment may be fairly costly, you'll want to stick to high-quality laminate underlayment with little to no odor. Rubber also doesn't breathe, which is something to bear in mind if your subfloor is plywood.
Conclusion!
Hopefully, you have got a better idea about which type of underlayment you should buy or what factors you must have to consider for better cushioning of your floor. Read the article carefully and try to find the best underlayment for laminate flooring.