If you're planning a basement renovation or basement remodeling, you may need to replace the floor to make the new living space more comfortable, beautiful, and easy to maintain. Among most commonly used basement floors, concrete floors are common in basements and are sturdy, flat, and long-lasting.
We have a lot of Best Basement Flooring Options to think about. Even better, the majority of basement floor materials are do-it-yourself-friendly. It's crucial to note, however, that the circumstances in the basement are not the same as those upstairs. These distinctions will influence not just your floor choices, but also how it is installed.
Decorating a basement is a fantastic and relatively low-cost method to expand your home's available living area. But, in addition to opportunities, the basement has its own set of problems. Because your basement is below ground, it is susceptible to moisture issues, which can create rot and mold in the incorrect materials.
Top Trending & Best Basement Flooring Options In 2023
This is why it is critical to select long-lasting building materials and properly install them. Continue reading to learn about our top pick for long-lasting basement flooring. We have listed the top 10 best basement flooring options.
1. Luxury Vinyl Tile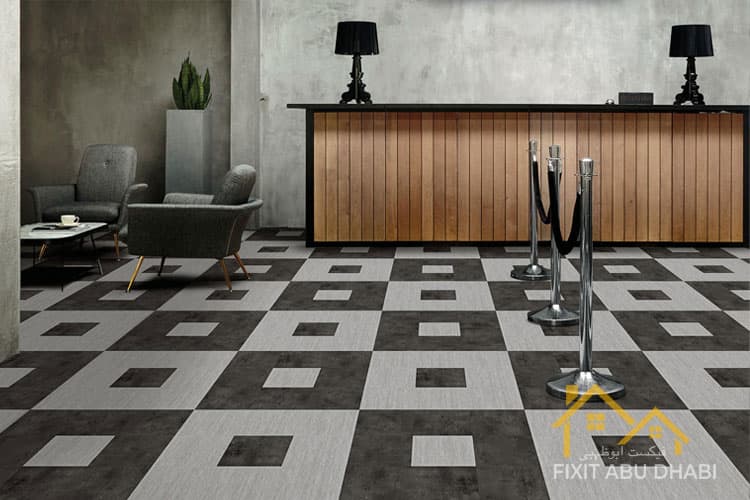 LVT, or luxury vinyl tile, is available in planks or squares. Unlike traditional glued-down sheet vinyl, most LVT systems are designed to "float" on top of the subfloor, similar to laminate flooring.
LVT may be embossed with textures and patterns to make it look like genuine wood or stone because of its thickness. Although vinyl doesn't absorb water, you should use a vapor barrier underlayment if you're installing it over concrete that has had moisture concerns.
2. Marmoleum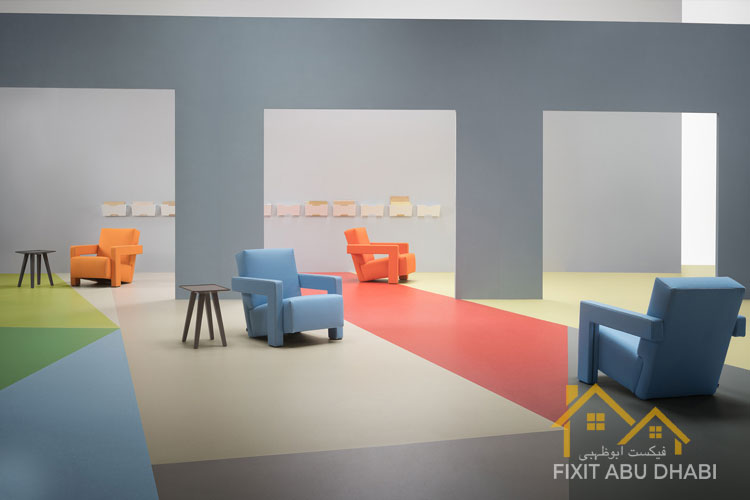 For basements, we enjoy suggesting Marmoleum. Marmoleum is an eco-friendly flooring made of linseed oil (derived from the flax plant seed), limestone, wood flour, and jute. It's available in sheets and tiles, with a wide range of colors and designs to select from.
It is one of the Best Basement Flooring Options that makes a great impact on your basement area. You can't go wrong with this flooring material if you have kids or dogs since it laughs at wetness, dirt, and filth. It repels dust thanks to its anti-static characteristics, making it simple to clean. It's a low-cost, long-lasting flooring choice for your basement.
3. Ceramic or porcelain tile
For basement floors, tile is a fantastic alternative. It goes right over the concrete subfloor, is completely waterproof, and will last a lifetime. There are practically no restrictions on the styles and formats you can use. Large-format porcelain tile, which resembles hardwood planks and is currently highly popular.
Because the tile's glaze inhibits moisture, no underlayment is necessary; however, if your basement is unusually wet, the grout should be treated on a regular basis to prevent mildew from forming. The tile should not be installed over plywood flooring because it will break over time as the wood expands and compresses.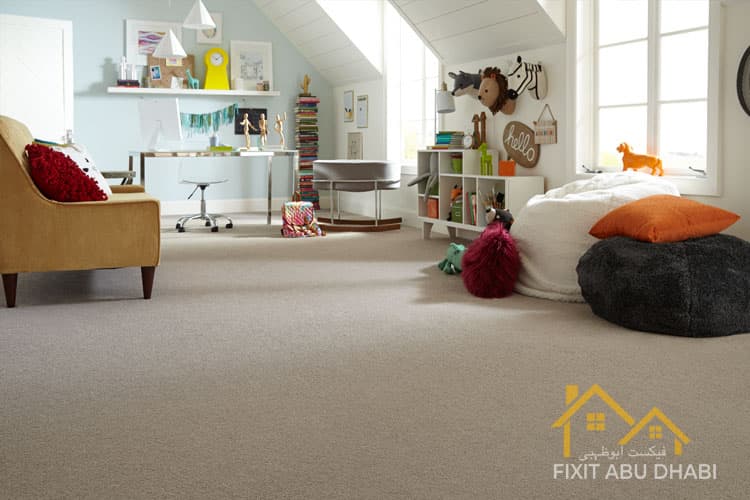 Although carpet does not seem to be the ideal floor covering for a wet basement, it is still one of the most popular options due to its warm and soft feel. Since carpets absorb moisture and are prone to mold, make sure your basement is completely waterproof before considering installation.
If you choose a full-wall carpet, be prepared to completely tear it off when your basement floods due to heavy rain or a pipe burst. A good alternative to wall-to-wall carpet is carpet tile. These people often have a tight, closed nap. Most importantly, if any of them are damaged by water, they can be replaced one by one. Some versions even have built-in raised back panels that can be placed directly on the concrete subfloor.
One of the finest ways to maintain your concrete flooring is to leave it uncovered. The industrial vibe has made a major comeback in home interior design, and a concrete floor might be precisely what you're searching for.
From staining to painting to epoxy coatings, concrete may be handled in a variety of ways. It can also be smoothed out and sealed in the Terrazzo style. Concrete is a wonderful choice for areas of your basement that are more utilitarian, such as laundry rooms or mudrooms. In short, it is indeed one of the Best Basement Flooring Options.
If you can live with a hard surface floor, epoxy floor coatings are an excellent choice. Epoxy is available in a variety of colors, is completely waterproof, and is simple to apply. Epoxy coating a concrete basement subfloor will make it watertight and long-lasting.
Epoxies come in a range of colors and are available in water-based, solvent-based, and 100 percent solid solutions. They may be applied to a basement floor once a weekend.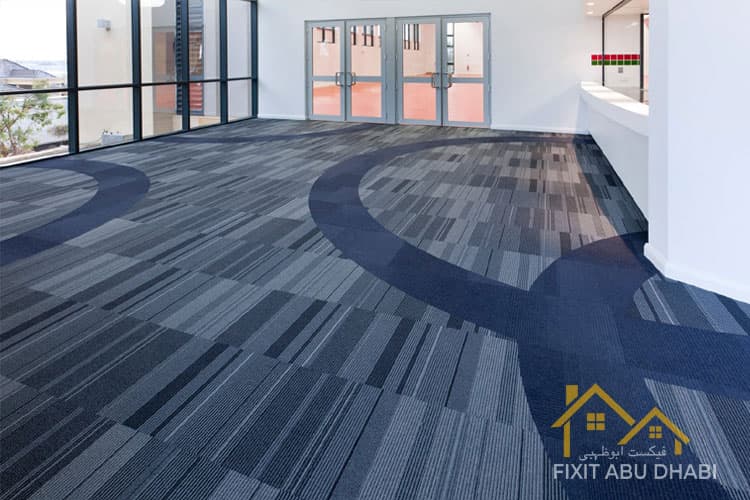 Basement carpeting tiles Carpet tiles have the benefit of absorbing less moisture due to their backing and composition, among other things. Also, carpet tiles are inexpensive to repair, so if a handful of them become soiled, you may replace them without having to replace the entire area.
Many people also like carpet tile because it is more elegant and acts more like a hard surface. There are many different styles to choose from. There are those that have plenty of designs that assist in hiding dirt. Other alternatives are more colorful, so this is a good choice if you want to create a more lively and creative setting.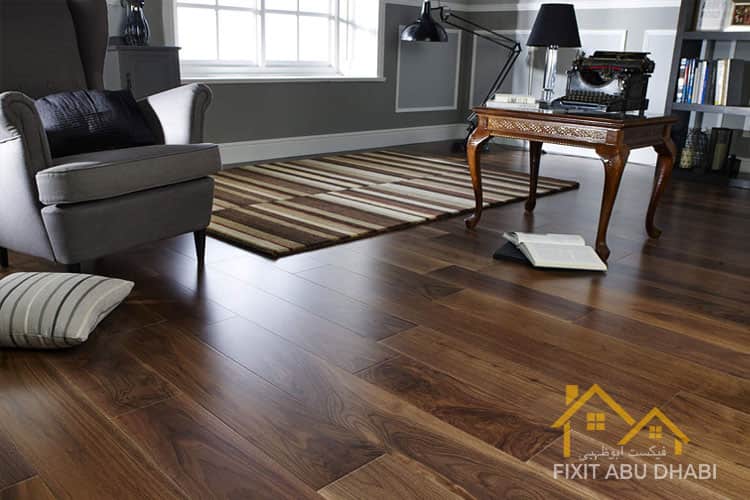 Engineered wood flooring combines the warmth and beauty of natural wood with the durability and moisture resistance of laminate. As a perfect floor solution, click-together tiles and planks are DIY-friendly and simple to install.
Make sure the model you pick is suitable for use in basements below grade. For experts, it is also one of the Best Basement Flooring Options for integrating a functional and practical environment.
9. Rubber Wood Flooring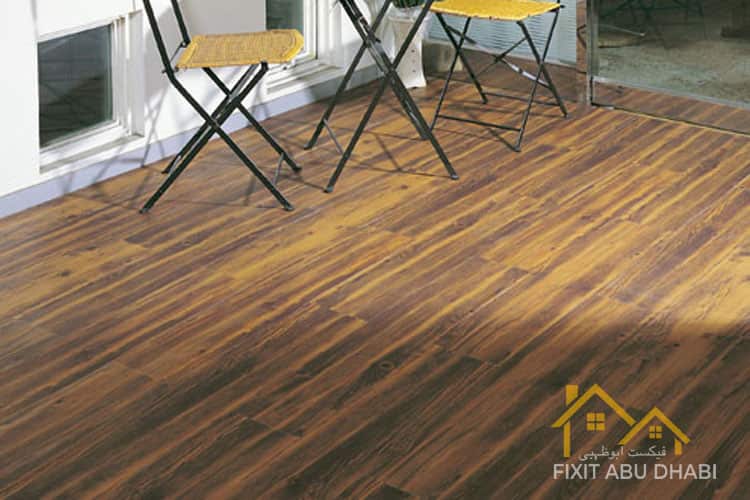 Rubber flooring being versatile in nature is available in multiple varieties like interlocking tiles or sheets. There are many colors to choose from, making it enjoyable to craft your own designs. You could be in luck if your basement is meant to be a playroom rather than a formal living space.
Rubber flooring will not work in most homes if it is not installed properly. Roll rubber, like the kind seen in commercial gyms, has the fewest seams. Interlocking rubber tiles are similar in price and are simple to install since they fit together like a puzzle.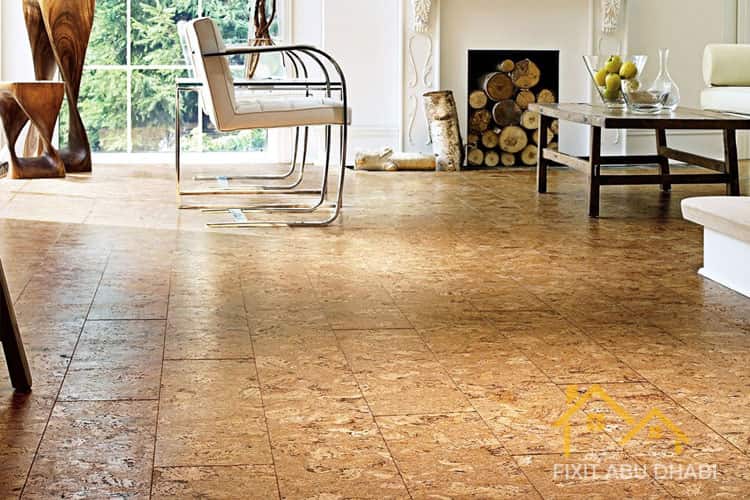 Cork comes from cork trees and is a natural substance. Cork flooring would normally be an excellent choice for below-grade spaces since it is soft underfoot, easy to walk on, and warm, but it is an organic substance susceptible to water damage. If you want to put cork flooring in your basement, you'll need to build a subfloor system first.